Seoul, Korea 1977. 
A young couple makes the toughest of decisions.
Driven by shame they send their only son far away into foreign adoption.
Their son is just six years old.
A new country.
 A new life he cannot possibly understand.
He is tortured and beaten.
Broken and battered.
Forced into unspeakable acts.
He builds walls that cannot be seen.
And bars that cannot be broken.
Scars that do not heal.
And wounds always open.
Can he battle his demons?
And conquer the darkness?
The fight for freedom is within…
"The Moonlight King"
The true life story of Derek DeCosta
"The Moonlight King is a true account of the power of the human spirit.
What Derek went through… to come out of it as such a being of love and light astounds me and touches my soul.
His book, and he, himself, encourage me to be the best person I can be.
I was truly surprised that he had never written before, as this book is so masterfully done.
He tells his story with such color, that it is often hard to read.
Yet, at the same time, he punctuates it with his humorous observations that sometimes caused me to laugh out loud.
Please read The Moonlight King and prepare for your life to change."

Denise M. McShane – Screenwriter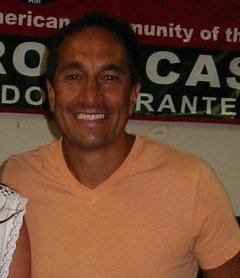 "The Moonlight King is an incredible book! Derek's story will rock you; it will shake you to the core. This is right up there with the top books I've ever read! It's a must read and well worth your time. It's amazing how Derek has stayed such a positive and inspiring man in spite of the many challenges in his life.This story will stick with you, long after you've read it."
– Alex Stylos
WSAR Radio Host, Somerset, MA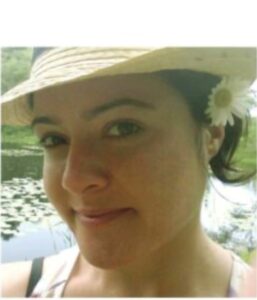 "Derek's struggle adds ethos to the insight, wisdom, and advice that he weaves into every page. Forgiveness and love are the keys that finally unshackle him as he realizes his own self worth and asserts his right to an important and meaningful life. His writing style is poetic but easy to read using powerful language and descriptive imagery to describe the ugliest of experiences and feelings. If Derek's experiences are the thorns, this book is the rose."
– Jean Perry, News Editor
The Wanderer Magazine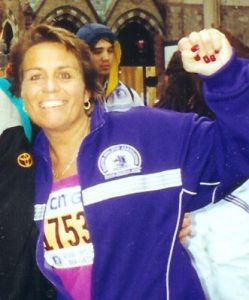 "The Moonlight King is an amazing book." Working at a television station on a morning show, we read many books, and interview many authors. I've read the Moonlight King many times because it's such an incredible story of courage and strength. Derek is truly an inspiration! His book is worth reading!! You won't want to put it down."
– Carol Lanigan, Assignment Editor
Fox 25 News,  Boston, MA
Derek DeCosta: Finding freedom in forgiveness